I've been meditating on this word often (Bodhisattva) and I have learned much from it's multitude of meaning. One day as I was meditating deeply it suddenly popped into my head and began to repeat over and over again. I began to identify somehow with the word and it's relationship to my path as I stumble in the footsteps of the Buddha. I believe the word holds some magical qualities and they will be revealed to me, spun out of my subconscious in tendrils of sound, light, smell and as time passes become solidified into an paradigm of awakening.
Bodhisattva: (Sanskrit) or bodhisatta (Pali) Thai: โพธิสัตว์ phothisat) is a being who is dedicated to attaining Nirvana. Bodhisattva literally means "enlightenment ('bodhi') being ('sattva')" in Sanskrit; it also refers to the Buddha himself in his previous lives.
-Wikipedia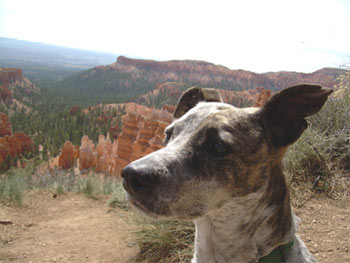 Here is another tune composed in Moab Utah by a bubbling stream using my five holed medicine flute made by Coyote Oldman.

Standard Podcast
Play Now
|
Play in Popup
|
Download