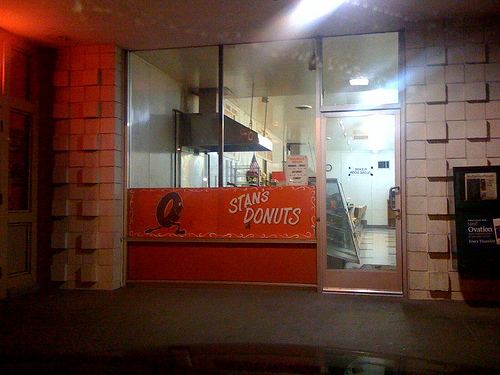 How can we obtain that which we already have?  Should we drop the goal of obtaining peace as a result of our meditation practice?  Can we just sit without wanting something to happen and just be with what is?  Having a gaining idea can lead us into a circle of suffering, pain and confusion.  Nothing is permanent, so trying to reach a state of permanent peace is an unreachable goal.  Can we accept that we will never have a continuous, blissful state of oneness?  Can we call off the search and see that the thing we are looking for is right here, right now, in this moment?  It can be nowhere else but here because only this moment exists.  Everything else is only thought.
The one who seeks peace doesn't exist.

The one who is looking for enlightenment doesn't exist.

The one who wants to keep peace blocks the peaceful state that already exists.

It's not possible to attain a perfect, constant state of peace.

That which thinks it's not at peace will never attain it.
We must ask who or what is seeking peace.  Who or what is not at peace or is agitated with present circumstances.

Standard Podcast
Play Now
|
Play in Popup
|
Download