Life can be difficult if we make it that way. ~Robert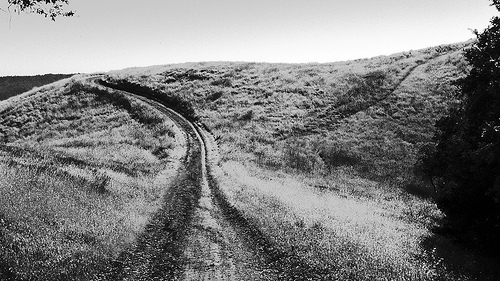 Is your mind going non-stop? Is it making your life a living hell? Would you like it to stop? If so, read on.
After five years of podcasting and over twenty years of study I have developed a course that can help you quiet your mind and lessen your suffering. This course offers simple exercises to awaken the knowledge that already resides within you to bring about a quiet, calm, serene state of being. This course uses concepts and tools taken directly from the podcasts that you can put into practice immediately. Some examples of these actions and tools are…
Following your breath

Walking with awareness

Deep listening
There is no need for suffering and there is a simple way out of it. We are not going to give you more information, we are going to guide you to removing the cause of the mind noise itself. We all have the power within to free ourselves from our own self imposed bondage, all we need are a few reminders.
How the course works
Each day you will receive a new lesson by email that will include a tool for transformation that you will put into practice in your daily life and use throughout the week
For Example:
Week 1 "Learning to breathe"
This week we are going to learn how to get in touch with our breathing. Most of us are not aware of the depth, length and duration of our own breathing. In this lesson we are going to focus on the characteristics of the breath and become acutely aware of each breath as it comes in and our of our body.
Excercise 1: Watching the breath.
Sit quietly and simply observe the breath coming in and out of your body. Watch the chest and belly rise and fall with each breath. Now simply say to yourself on the in breathe,"In" for the entire inhalation and "out" for the entire exhalation…
Engagement
You will be able to engage with the other students in the group via commenting on the site. Here you will be able to submit questions to Robert as well.
You will also receive a weekly video talk that will recap the weeks lessons and answer a few questions that have been submitted by the group.
At the end of the course we will have a live Skype call where all can join in with Robert for an hour of questions and answers about the course.
The course "What to expect"
Our class begins this Monday, September 26th and lasts until October 24th. You will be receiving your instructions for class directly in your inbox on Sunday evening, September 25th and you'll also be able to view them in the online classroom.
This class is $39
If you have any questions about the class please write to: aquietmind (at) gmail (dot) com. A few scholarships will be awarded to those with limited funds.